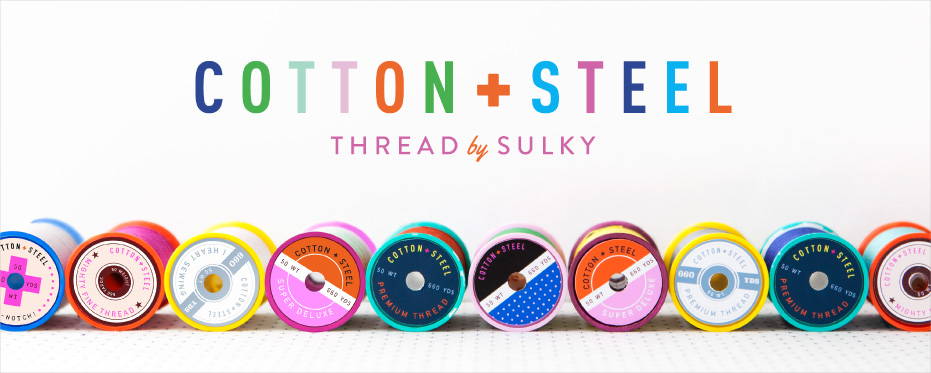 "Surround yourself with inspiring, beautiful things…" Since their founding in 2013, Cotton + Steel, a division of RJR Fabrics, has been dedicated to creating unique, colorful fabrics that truly bring your projects to life. Which is why we chose to collaborate with such a fantastic company to create a brand new line of 50 wt. thread: Cotton + Steel Thread by Sulky. Our Egyptian Grown, Extra-Long Staple Cotton is twisted, dyed, and finished in Italy with the final winding in Germany. All 100 colors of this mighty fine, all-purpose thread were carefully chosen to include essential sewing colors plus a mix of fun, vibrant colors to perfectly match any project!
SHOP Cotton & Steel Thread
There is no related products to display.
Follow us on instagram and tag us so we can see all your awesome projects!
Free shipping in US or on all order above $75